Transforming Conflict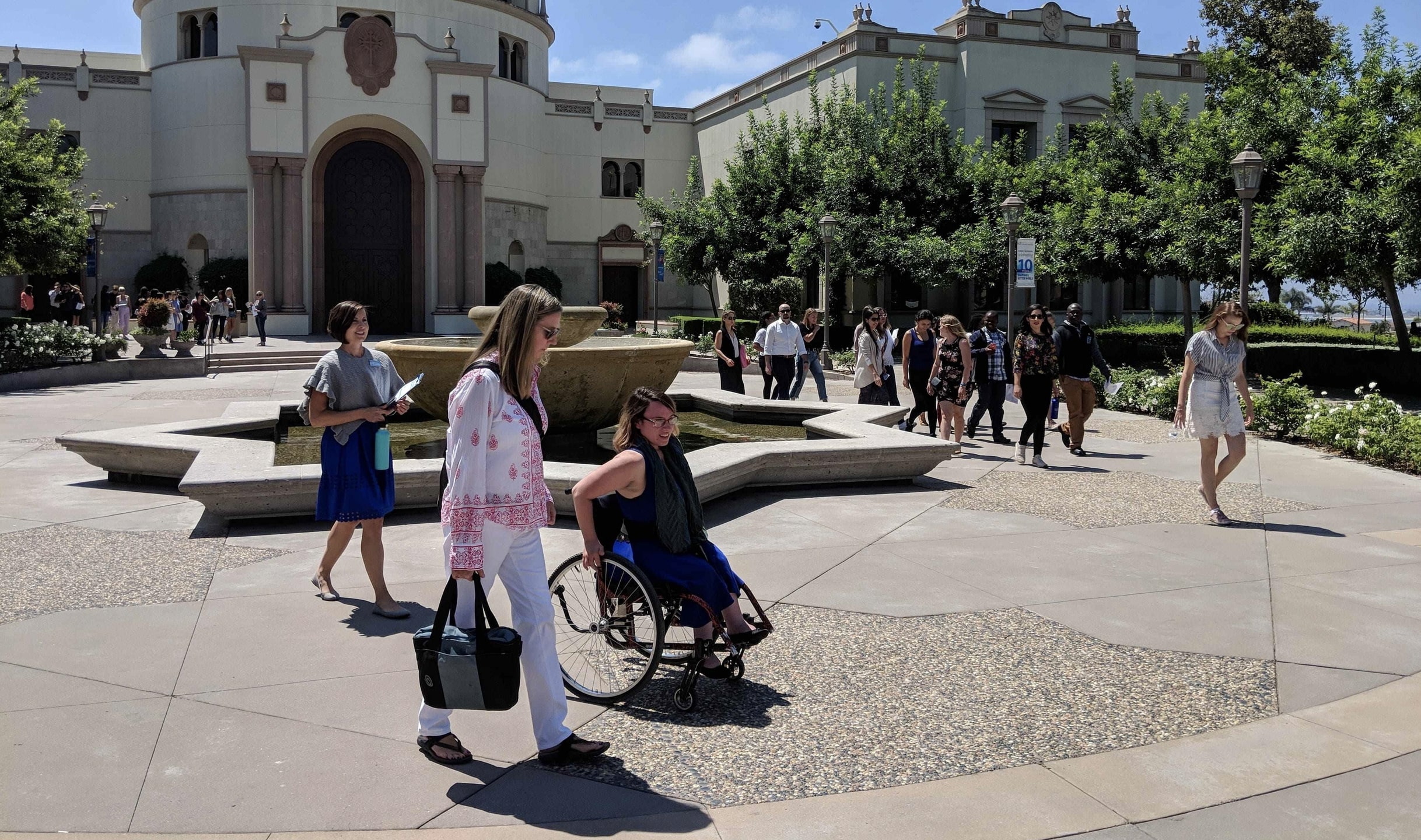 The following post is from Kroc School Dean Patricia Márquez. To read upcoming messages from Dean Márquez, subscribe to the Kroc School's monthly e-newsletter.
I heard two unexpected words recently while listening to the morning news. The speaker said the folks on the other side of the debate were "bozos" and "liars."

This is an exciting moment for the human race. With 7.6 billion people on our planet, like it or not, our global future is clearly going to be crowded, urban and interdependent. We all have to live in close quarters among other people. This is a wonderful opportunity for knowledge sharing leading to more integrated solutions. In our global, fast-moving reality, communities of people have opportunities undreamed of in prior generations.
But as the morning news comments highlight, these same forces are also potential sources of unimagined levels of conflict and violence. I try not to be naïve or overly idealistic. Disagreement and conflict are an inevitable part of any community of people. Families, neighborhoods, co-workers all have conflict. We know from history that in an interconnected and interdependent world, ever present frictions — across climate, commerce and culture — present real challenges. The goal is not the elimination of conflict. It is rather its management and transformation.
Global circumstances demand greater tolerance and respect, paired with new rules for connecting and mechanisms to address differences and conflict. For the outcome of differences and conflict to be positive, we must develop new tools and processes for engagement and resolution. Of course, this goes far beyond the importance of using respectful language when disagreeing with others — though an improved tone would not hurt!
We have to focus on generating the skills for the effective management and transformation of conflict across our global society. Creatively managing conflict in all of its complexities to build positive solutions at scale is essential to the mission of the Kroc School.
With great excitement, this academic year we welcome a group of students to our new
Master of Science in Conflict Management and Resolution
(MS-CMR). This cohort seeks to grow as professionals committed to managing conflict effectively in groups, communities and organizations operating in a wide range of sectors: education, health, corporate business, military and government.
Through innovative skills-based coursework with practical, hands-on experiential components, the Kroc School continues to grow next-gen leaders for the demands of today's world. MS-CMR students started this month, interconnecting with the incredible group of students from our
Master of Arts in Peace and Justice
(MAPJ) and
Master of Arts in Social Innovation
(MASI). Please join us in welcoming all of them. The world needs Changemakers.