The Power of Hope in the New Decade
begin quote

The Kroc School team is energized by our hopes in equipping, empowering and supporting those who seek to change the world for the better.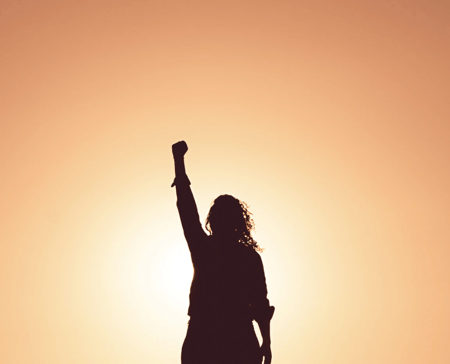 A new year signals new beginnings, fresh pathways and opportunities. On January 1
st
, time stretches out ahead like a virgin field for us to shape the change we want to see. So, it seems appropriate to use the new year, and especially the first days of a new decade, to think about the power of hope. For us at the Kroc School, hope is the fuel to achieve change. Hope is the pair of binoculars allowing us to see bright new futures of peace and justice.
At the Kroc School, our hopes are inspired by the fearless changemakers we work with and the many people who support an academia that is focused on peace and social change. In the past years, we have developed knowledge about urgent issues that confront us. As courageous doers, we work with partners in the field to connect with all kinds of people on the ground, rooted in a deep belief that in collaboration we can find better solutions. In these early days of the new decade we are eager to continue sharing what we know, with the intent of confronting the dangers of invented facts and myth makers. We feel the responsibility of inviting debate, presenting the many realities of injustice and emerging possibilities for change. The Kroc School team is energized by our hopes in equipping, empowering and supporting those who seek to change the world for the better.
In the past decade, the Kroc School has worked closely in at least four major social issues of our region: human trafficking, the border refugee crisis, youth disenfranchisement, and resilience. We have worked on these issues as scholar-practitioners seeking knowledge and understanding, while practicing changemaking as community members. The year 2020 will begin for us with a collaborative summit on human trafficking, where we are inviting the larger community to share their ideas on the role they expect us to play in addressing the situation. Our cross-border work will continue to develop in partnership with other schools at the university and local institutions, offering students learning opportunities on immigration not solely from the confines of the classrooms, but through engagement with real-time situations. Leveraging our expertise in facilitation and trust-building, we are pioneering ways to increase resilience and foster hope in San Diego.
We are enthused with our work on a global scale. Our strength as a school centered directly on peace, justice and social change, allows us to learn with Women PeaceMakers worldwide to increase both our impacts. This diverse group of women teach all of us about the true meaning of passion, sacrifice, and changemaking. They inform us about the pervasive gender, racial and ethnic inequities, while challenging us with the hope we can do better.
As we reflect on our mission of preparing changemakers we are thrilled with the global movement of student innovators and entrepreneurs we are developing in partnership with the School of Business and, as of last year, with the University of Saint Thomas. The Center for Peace and Commerce's newly named Fowler Global Social Innovation Challenge is a decade-long example of the power of collaboration in academia. It is an example of what can be achieved by a consortium of institutions worldwide committed to the common goal of teaching and supporting budding social entrepreneurs. The Fowler GSIC reveals to us the incredible creative energy and tenacity for changemaking of emerging generations, whether they are groups attending from countries in conflict such as Venezuela or more privileged ones in this country. Their collective energies should fill us all with hope.
Innovation is intertwined with the hope we feel today. At the Kroc School, innovation reflects who we are. Finding new ways, new combinations, new thinking and innovation is core to what we teach and the programs we design. Starting this February scholar-practitioners will present unique stories and lessons on peace innovations. A new speaker series on "Unexpected Solutions" to old problems begins in 2020. The Kroc Institute for Peace and Justice will now work on a global initiative to understand innovations that eliminate urban violence, examining evidence of what worked in cities such as Medellin, Colombia, which exemplify a path for positive, hopeful change.
We cannot predict what this third decade of the 21st century will bring. But we know without the power of hope it cannot trend toward being more peaceful and just than ever. To this end, the Kroc School team is ready to leverage our hopes as we set off on new beginnings.
— Patricia C. Márquez, Dean of the Joan B. Kroc School of Peace Studies