The Kroc Ambassador Program is a leadership program for University of San Diego Kroc School students who are interested in advancing the reputation and visibility of the Kroc School. Kroc Ambassadors serve as leaders in the Kroc School, coordinators of recruitment events, and advocates for the school to current and prospective students on campus and in the community at large.
We are excited to introduce our Kroc Ambassadors for the 2022-23 school year. These 5 individuals bring diverse perspectives and experience to the Kroc Ambassador roles and look to develop their skillsets as they pursue their master's degrees here at the Kroc School of Peace Studies.
Joann Barkhuff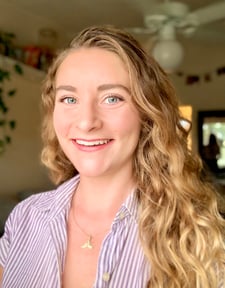 Joann Barkhuff is a student in the Masters of Social Innovation program at the Kroc School of Peace Studies. She is an activist in the community and works on marine wildlife conservation in the maritime industry. Joann is passionate about social and environmental wellness and wants to inspire others to deepen their connection to other people and to the natural world.
Skye Bougouneau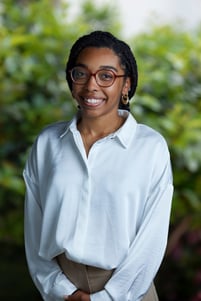 Skye Bougouneau was raised in Chesapeake, Virginia, and completed her undergraduate program at Virginia Commonwealth University in Richmond, Virginia in 2019. Upon the completion of her bachelor's degree, she joined the Peace Corps and served as a Youth Development Specialist in Tahannout, Morocco where she taught age-targeted English Classes. When returning back to the States, she began as an assistant kindergarten teacher for Rocketship Public Charter Schools in Washington D.C. The following year she was promoted to full-time teacher where she was in charge of her own classroom for kinder humanities. Skye has chosen to pursue a Master in Peace and Justice to learn how to efficiently create community-based learning centers for urban populations in the United States.
Mathew Holloway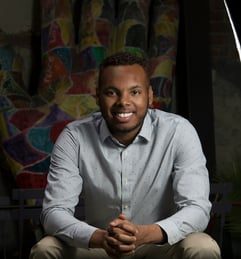 Mathew Barry Holloway II is a blues poet from Como, Mississippi, and the founder of Conversations by Courage, a social transformation practice that rewrites the narrative of who we are by reconstructing our sense of belonging. With a background in program development, storytelling, and training, he has served in rural, urban, and international settings to facilitate community development.
In addition to holding a B.A. in Sociology, he is currently pursuing his Master's in Conflict Management and Resolution from the Joan B. Kroc School of Peace Studies at the University of San Diego. He studies belonging, cultural narratives, and social conflict, with an emphasis on collective memory, trauma, and healing. His current public project is an art-based public memorial project that constructs a living museum that chronicles the accounts of the COVID-19 pandemic and catalyzes grief for collective healing in the public sphere.
Riley Pinto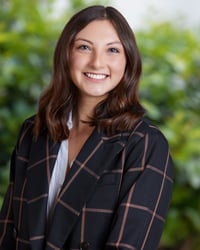 Riley Pinto is a graduate student at the Joan B. Kroc Institute of Peace and Justice at the University of San Diego. She is currently in her second year, pursuing her Master of Arts degree in Peace and Justice (MAPJ). Riley is passionate about trauma awareness in the field of peacebuilding, gender justice, human rights, and environmental justice. Riley has worked with organizations that help aid refugees and asylees through accessing proper mental health care. She is grateful for the opportunities the Kroc School has provided for her career and all of the incredible people she has met in her program.
Emily Powers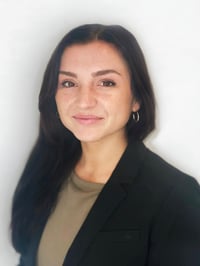 Emily Powers is a dual degree law student at the University of San Diego School of Law and a graduate student at the Joan B. Kroc Institute of Peace and Justice. She is currently in her third year of the four-year JD/MAPJ program. Emily is passionate about criminal legal system/prison reform, children's advocacy, and the intersection of those two fields. Since beginning the program, she has worked for organizations focused on prison reentry legal services, foster parent legal services, and free eviction legal support. At the law school, she writes for the Journal of Climate and Energy Law and is a member of Pro Bono Legal Advocates and Women's Law Caucus. At the Kroc School, Emily has participated in the Washington D.C. field-based practicum and is excited to travel to Georgia in the Spring for the Southern Caucasus Field-Based Practicum. She enjoys attending Kroc events on campus and leads meditations at the monthly Kroc Fest gatherings.
Interested in learning more about the Kroc School's academic program offerings? Learn more here.