Taking Flight: Bridging the Gap Between Engineers and Peacebuilders With Drones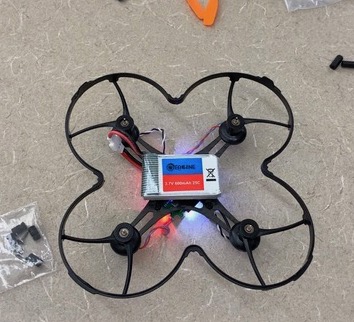 The following blog post was written by Master of Arts in Peace and Justice student Peyton Cordero.
I never imagined that my first day of graduate school would consist of me walking into the Shiley Marcos School of Engineering Building at the University of San Diego. As far as I could remember, I was a recent college graduate who was drawn to this campus because of the Kroc School's unique Master of Arts in Peace and Justice program, so what the hell was I doing walking into an engineering class on my first day?
During my program orientation, I learned about a unique course that sought to combine students from two completely different disciplines — engineering and peace studies — in order to create a collaborative space where students from differing fields could bring their minds together to analyze real world problems. What initially drew me in was that the entire model of the class was centered around one highly controversial and increasingly popularized technology, drones.
Being that my undergraduate degree was in political science, I knew that a course like this was going to put me completely outside of my comfort zone and challenge me in ways that were new and exciting to me. Plus, the opportunity to work with students from another discipline was something that I had never been offered before, nor something that I had ever heard of a university doing. Nevertheless, I decided to seize the opportunity and take one of the last open spots in the class to see just how this experiment would work.
My first day was filled with nerves and curiosity, as the first day of school always is, and I found myself both amazed and hopelessly confused as my engineering peers tried explaining to me what it is that they had been studying for the past 5 years. While the integration seemed a little bit challenging at first, since most students naturally congregated with others from their field, over the course of the next few weeks we would all work very closely together and get to take a look into each other's brains.
Drone technology has become extremely popularized over the past few years. A few of the engineering students noted how they've worked on drones in the defense sector before, and they talked about how far removed they were in the design process. The engineering field is highly authoritative in that there is a defined chain of command that is rarely ever questioned. This model both confused and concerned me considering the fact that I come from a field that has a critical view of, well, almost everything. Understanding how these engineers work was crucial to understanding their view of how we use drones and how we approach social justice issues.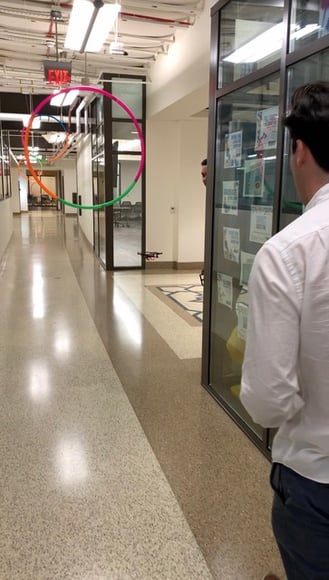 I noticed that while the peace students were always focused on de-constructing an issue and finding the roots and drivers, the engineers always wanted to jump to the solution. Noticing these differences was important because even though both groups really cared about these issues, their way of approaching difficult discussions was very different. In the real world, being able to understand and work through these differences is extremely critical.
I thought that being one of the youngest students in my cohort would give me a slight advantage considering the fact that I was already used to doing this whole college thing; however, this class challenged me in ways that I never got exposed to in my undergraduate education. This wasn't just a course about drones, but it was a course about gaining understanding. A course about bridging the gap between engineers and peacebuilders and showing the benefit of bringing very different minds together. Not only were we able to analyze these complex issues more comprehensively, but we were able to learn about human interaction and the importance of coming together.
The Master of Arts in Social Innovation (MASI) program is for people thinking beyond the status quo of social problems who are ready to take on challenges that seem unsolvable. Find out more about MASI and all of the Kroc School's graduate programs here.