Authored by Valeria Gomez Palacios, Network Coordinator for Peace in Our Cities
Peace in Our Cities is an initiative co-managed by Pathfinders for Peaceful, Just and Inclusive Societies, Impact:Peace, and +Peace, launched in September 2019. It gathers 18 cities and more than two dozen partner organizations. It acts as a platform to: 1) amplify knowledge of the scale of the urban violence problem and the promise of evidence-based solutions to save lives and heal communities, 2) support city leaders and partner organizations in efforts to reduce the most serious forms of violence in their cities, and 3) advance innovative and evidence-based policies for violence prevention and reduction in an urban context.
Peace in Our Cities co-facilitator Impact:Peace is currently undertaking research examining the impact of COVID-19 on areas of violence in cities around the world. The six-part research agenda, conducted as part of the FCDO-funded project, 'Peace in Our Cities in a Time of Pandemic,' will be accompanied by this blog series in an effort to distribute experiences, best-practices, knowledge, and the most pressing questions faced by Peace in Our Cities members.
Interested in joining Peace in Our Cities? Get in touch by emailing team@peaceinourcities.org and share your insights and questions on social media by following #PeaceInOurCities on Twitter.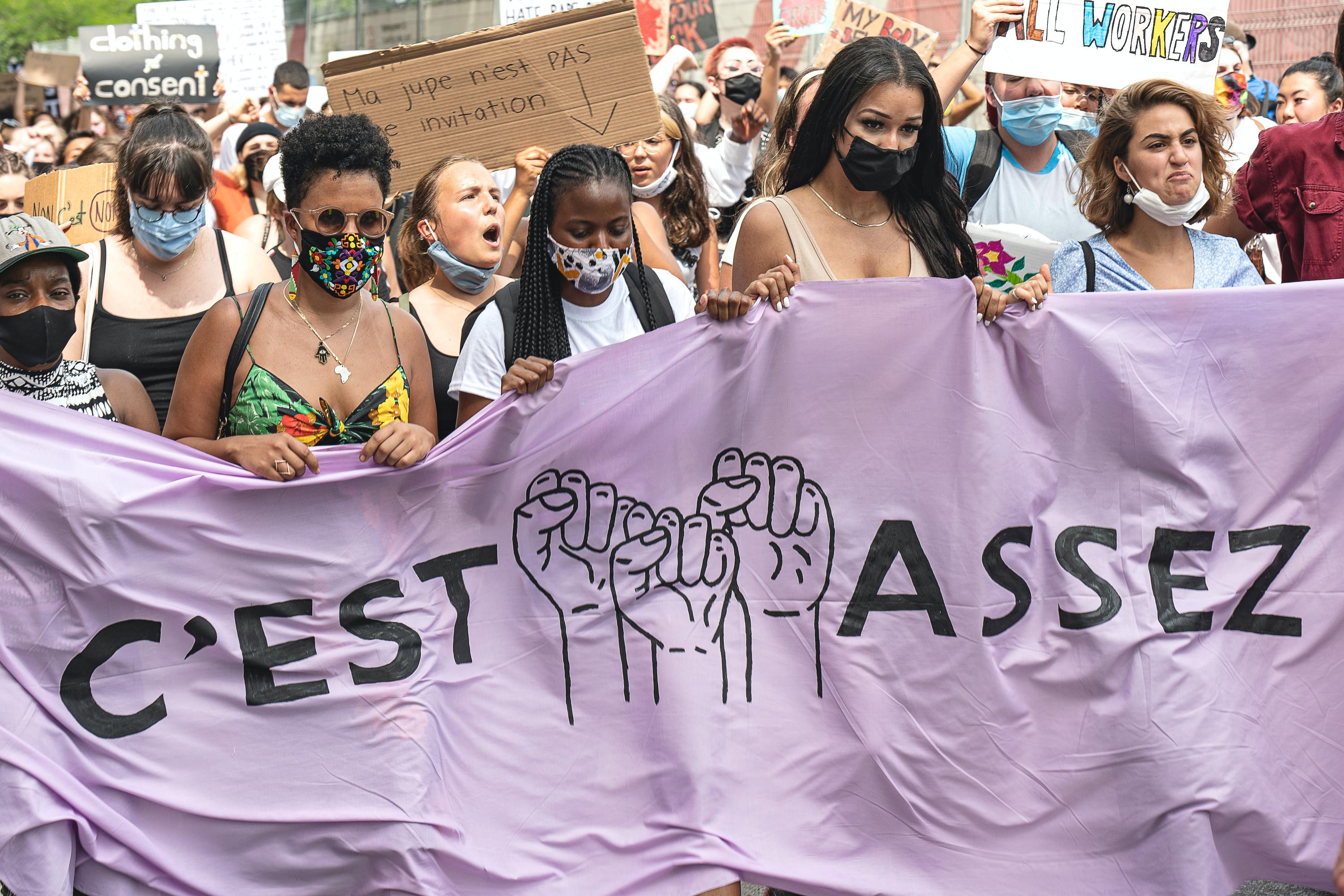 The COVID-19 pandemic has had a disproportionate impact on women and girls, exposing vulnerabilities in programs and policies aimed at preventing Violence against Women (VAW), which has intensified due to the pandemic. According to the UN Secretary-General, if these vulnerabilities are not adequately addressed, it could reverse progress on gender equality.
Tackling the disproportionate impact of COVID-19 on women and girls requires immediate action from local governments. In late January, members of Peace in Our Cities held a virtual discussion to address specific actions local governments have taken to tackle violence against women informed by the Prevention of an Escalation of Violence Against Women evidence brief. The evidence brief lays out how the risk of VAW has increased with the pandemic. It has become more challenging to access services and support, thus exposing women and girls to vulnerable situations and increasing the risk of violence. Flavia Carbonari, a social development, gender-based violence, and citizen security specialist, shared evidence of strategies implemented at the city level to mitigate the effects of COVID-19 on women and girls. These strategies were divided into five action areas: 1. Response and Protection systems; 2. Awareness Raising; 3. Justice and Law enforcement; 4. Addressing other forms of VAW; 5. Guns and Alcohol Control. Across all these areas, adhering to public health measures is paramount to ensure interventions do not exacerbate risks associated with COVID-19.
The following are just some examples of innovative solutions under the five different action areas that resulted from the immediate need to think of innovative ways to mitigate and prevent violence against women in the context of the pandemic.
Response and Protection systems

- In Chicala, Angola, partnerships were established with hotels to expand access to shelters.

Awareness Raising

- In Hawassa, Ethiopia, communication campaigns were organized using nontraditional channels, such as with religious authorities to transmit messaging.

Justice and Law enforcement

- Cities, such as Washington D.C., issued automatic extensions of restraining orders. The state of Rio Grande do Sul, Brazil, started providing legal assistance remotely, adapting and updating services to help protect women during stay-at-home.

Addressing other forms of VAW

- Mumbai, India partnered with the SafeCity App to highlight sexual harassment and other forms of violence beyond intimate partner violence.

Guns and Alcohol Control

- Nuuk, Greenland implemented an alcohol sales ban.
Members in Guadalajara, Mexico, shared insights on the city's work to prevent VAW in the current COVID-19 context. Before the pandemic, Guadalajara had created a Specialized Division of the Municipal Police to Attend Violence Against Women (DEAVIM). The division focuses specifically on the topic of VAW and is the first and only one of its type in Mexico. The city also adopted the successful adaptation of administrative sanctions and ensured that VAW is a reportable crime since previously it was filed under disturbances to public order. These two structural measures allowed the city to detect and prevent VAW even amidst COVID-19. Guadalajara also emphasized how political will and a mayor who understands the importance of a gender perspective and an intersectional approach made a huge difference in allowing these policies to be enacted. While discussing the importance of local government interventions, members from UN-Habitat's Global Network on Safer Cities highlighted the importance of a municipal and departmental approach to address the root causes of violence against women, specifying the need to move from micro-interventions to a city approach to address the issues of VAW comprehensively.
COVID-19 was a testament to the importance of mobilizing political will and resources to ensure innovative solutions to new problems. The pandemic reinforced existing inequalities and exposed gaps in service provisions, specifically to address VAW. Thus, as cities begin to adapt to a "new normal," local governments can take three action items to prevent and mitigate VAW in the long-term. First, it is critical to focus on addressing the service and resource gaps at the local level to ensure that future emergency response and preparedness plans and strategic city plans incorporate specific measures to detect and prevent VAW. Additionally, expertise and resources need to be secured and mobilized to fill in the gaps in service provision that were exposed due to the pandemic. Second, local authorities need to ensure women are involved in the decision-making process regarding plans and policies related to VAW and that services for survivors are established as essential for any future crises. Third, it is vital to develop multi-sectoral coordination mechanisms that focus on women's safety that involve all relevant stakeholders and sectors.
The innovative policymaking that was seen at all levels of governments now needs to be embedded into regulations, legislation, and public policies that will become systemic and not just emergency measures to more adequately and effectively detect and prevent violence against women. As seen in Guadalajara's example, cities with existing offices were able to act faster to address an increase in VAW due to COVID-19. Simultaneously, the emergency policy responses to COVID-19 served to build the resilience needed to prevent increases in VAW long term. Thus, coordination mechanisms at the local level and specific interventions that arose due to that pandemic and which resulted in increased access to services can and should be implemented post-pandemic. Moving forward, municipal leaders can implement the lessons learned from the pandemic and use the knowledge to lead the way to translate political support into concrete action to fund and mobilize support for programs focused on reducing violence against women.