Meet the 2021 Kroc Ambassadors
As we enter this new school year, a new perspective is being taken on how we can grow as a community here in San Diego and beyond. With the continual growth of the Kroc School, understanding how we can connect the future with the now is pertinent. Alongside growing this community moving forward, understanding the Kroc School's past, continuing to grow and connect with its amazing Alumni, is vital to understanding how we can continue to grow here and now. These goals bring us a new approach in what it means to grow in this amazing community.
Below you will be introduced to our Fall 2021 Kroc Ambassadors. These ambassadors are part of a collective approach in how we want to continue to connect and grow as a community. This diverse collection is made up of students from each of the programs Kroc School has to offer, who will help provide perspective, direction, and ideas for now and beyond. We look forward to having them connect with Alumni, continue to gain perspective as students, and learn how we can all cultivate this amazing Kroc School culture. They are here for you to connect with and to answer questions about the Kroc School experience.
Mathew B. Holloway II, MS in Conflict Management & Resolution
Mathew B. Holloway II is the founder and Executive Director of Conversations by Courage, LLC, an engagement consulting and training firm that builds relationships to co-create approaches toward cultural conflicts and social issues. With more than five years of experience in program development, he has worked in rural, urban, and international settings. His work centers on helping inter-groups reimagine their history, heritage, and cultural genealogy to redress identity-based conflicts, which thwart the healing of societal wounds.

"The Kroc School experience is rooted in community and innovation. Moreover, it challenges students to view and address today's social problems inter-dimensionally. As a Kroc Ambassador, it is an honor to attract the next cohort of peacebuilders who are committed to transforming themselves so that they can transform their communities and nations."
E-mail Mathew at: mholloway@sandiego.edu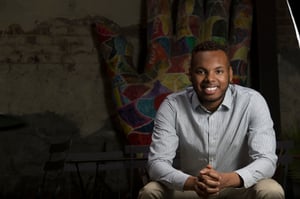 Sloane Needleman, MA in Peace & Justice
Sloane Needleman is a graduate student at the Joan B. Kroc Institute of Peace and Justice at the University of San Diego. She is currently in her first semester, pursuing her Master of Arts degree in Peace and Justice (MAPJ). She received her undergraduate degree in Sociology, with a concentration in Social Justice, from the University of San Diego, as well as minors in Ethnic Studies and Theology and Religious Studies. Sloane wanted to attend the Kroc School because she is passionate about social justice, environmental justice, and human rights. She feels that the Kroc School can help her on her journey into the non-profit field. As both an undergraduate alumna of the university, as well as a current graduate student, she holds a unique perspective on the school and has a passion for seeing it continue to be an inclusive, well-rounded, changemaking community, fit for peacebuilders like herself.

"I can't wait to be a Kroc Ambassador and share my love of both the university as a whole and the Kroc School. I'm excited to use my experiences and passions to help support the next cohort of Kroc students in their pursuit of peacebuilding."
E-mail Sloane at: sneedleman@sandiego.edu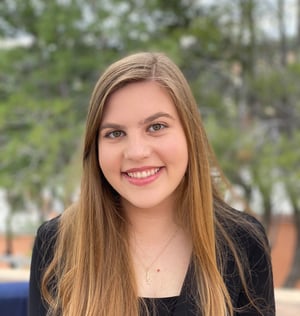 Essence Rodriguez, MA in Social Innovation
Essence Rodriguez is a first-generation college student, native San Diegan, Chicana whose pronouns are she/her/hers. Prior to joining the MASI cohort, Essence worked for the U.S. Immigration Policy Center, Mission Driven Finance, and Chordata Capital to empower underserved and underrepresented communities.
"I am excited to be a Kroc Ambassador and am looking forward to aiding other first-generation graduate students and students of color navigate the application process and provide them with resources that will help them succeed at the Kroc School and succeed as changemakers, peacebuilders, and social innovators post-graduation."
E-mail Essence at: essencerodriguez@sandiego.edu
Again, please feel free to connect with these ambassadors if you have any questions about the Kroc School Experience!
Contact: