On April 14th the Kroc School of Peace Studies, the Knauss School of Business, and the Shiley-Marcos School of Engineering partnered to hold the Inaugural USD Innovation Challenge at the Kroc Institute for Peace and Justice. This pitch competition gave USD students the opportunity to compete for up to $20,000 from The Larry Kull Endowed Student Award in Engineering and Entrepreneurship to help fund their social ventures and an opportunity to be one of two groups to pitch at the upcoming Fowler Global Social Innovation Challenge this upcoming summer.
In front of a theater full of their peers, MA in Peace and Justice student Aakriti Adhikari and her venture Embrace The Red won not only $1,000 in funding but the opportunity to represent USD and compete in the Global Finals of the Fowler Global Social Innovation Challenge alongside USD Innovation Challenge Grand Prize winner and MBA student Jorge Muniz.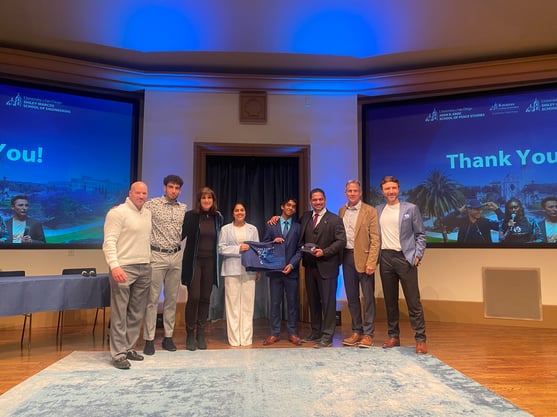 Moving on to represent the Kroc School at this year's Fowler GSIC, Aakriti and Embrace The Red will compete for a share of $60,000 in seed funding in June, an experience she is "super excited and looking forward to." Aakriti reflected on her journey and the experience of the pitch competition as a whole:
"The USD Innovation Challenge has been an amazing learning experience for me. The process of coming up with an idea and eventually giving life and structure to that idea was beautiful. I have learned to pay attention to minute details, understood the details of finances in a business (as someone with no background in business), and have grown so much through the process. It was amazing to see how diverse all the teams and ideas were - hearing about these projects and their individual experiences gave me different perspectives. I will definitely continue with my project in the future and this innovation challenge has given me such valuable feedback and responses that I will work on while continuing to embrace the red. I also want to say thank you to my advisor for the challenge, Dr. Andrew Biros, for all the support and the entire team for bringing this together and making it happen."
"We are proud that one of those [Global Finals] teams includes Kroc School graduate student Aakriti Adhikari. It has been an honor to work with Aakriti this year and help her refine her venture, aimed at gender equality and healthcare for young women and girls in Nepal. I can't wait to watch her compete on the global stage at the upcoming Fowler Global Social Innovation Challenge", remarked Dr. Biros, who served as Aakriti's faculty advisor for the USD Innovation Challenge.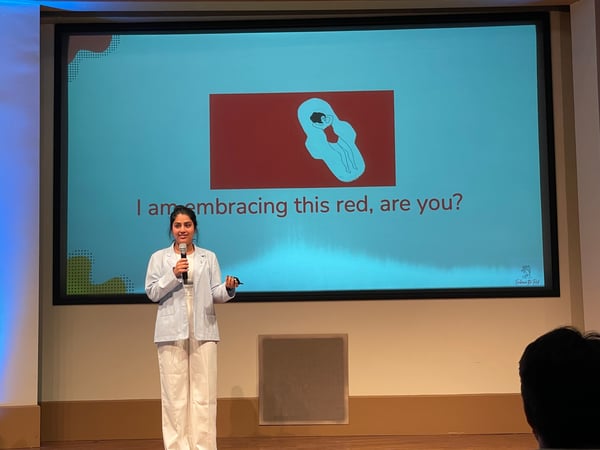 Aakriti and Embrace the Red will compete at The Fowler Global Social Innovation Challenge on Saturday, June 17th, 2023 in Minneapolis, Minnesota for her chance to earn a portion of over $60,000 in seed funding to continue their idea.