Kroc School Student Reflects on USAID's Decentralization Project in Haiti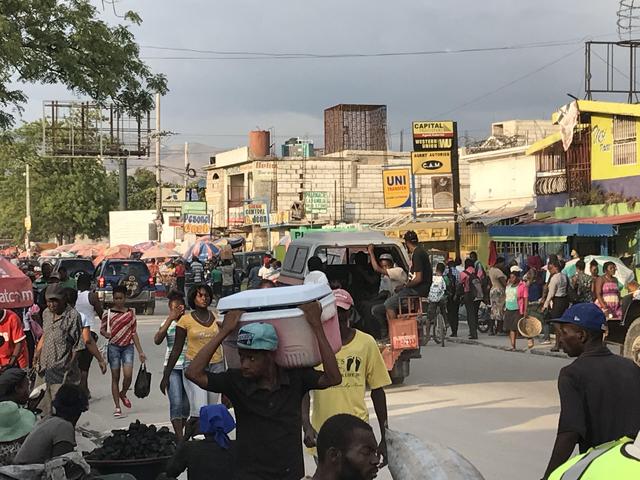 begin quote

The biggest question for me is: What kinds of efforts truly make a difference in the world?
We evaluated the project with the third party contractor Social Impact, and there were some moments spent on the assignment that had me question the process. Upon speaking to USAID employees, I learned that they did not have any baseline metrics for the project and, in addition, could not tell me how they might expect such decentralization processes to impact poorer and rural regions of the country differentially. I found myself wondering: "What limitations did USAID have that prevented them from doing so? What does it take to create really meaningful baseline measures? Why did this not happen?"
When working with Social Impact, we learned that the evaluations are submitted directly to USAID, and that USAID then holds themselves accountable. And again, I asked myself: "What is their process to ensure that learning is generating sustainable change? How can we as outsiders be confident this is happening?"
Lastly, actually dissecting and coding the interviews for Social Impact was a challenging process, as some of the questions (and, consequently, respondents' answers) appeared to be irrelevant to the project being carried out. Once again, I wondered: "What are the best ways to craft interview questions? What resources are truly needed to carry out an amazing program evaluation?"
I don't know everything and I'm not going to pretend to—USAID's efforts have the potential to make an important impact on the lives of Haitian citizens. The biggest question for me is: What kinds of efforts truly make a difference in the world? The whole process tested my ethical practices, real world experience, knowledge, character, team efforts, integrity, beliefs, values, and I'm sure additional components of my character that I'm not identifying. I'm in a true state of inquiry. It's definitely an emotional process, but one I'm willing to work through if it reveals something bigger than I can see at this time.
Learn more about the MA in Peace and Justice and the field-based courses available at the Kroc School.
The previous post was submitted by a student in the Kroc School's MA in Peace and Justice (MAPJ) program, Amanda Brown, who spent Spring Break of 2018 with 21 other Kroc School students on a field-based practicum in Haiti to evaluate a USAID decentralization program.