Innovating Our Way Through This
"When I was a boy and I would see scary things in the news, my mother would say to me, 'Look for the helpers. You will always find people who are helping.' " — Fred Rogers
In times of trouble, we look to and are lifted by helpers. Doctors, nurses, hospital staff, grocery clerks and sanitation crews must have their capes tucked into their uniforms. In this new reality, in a world that has been so greatly altered in the past month, we encourage you to also look to the innovators.
There have been calls from local and state officials for creative solutions, looking to highlight ways that we can innovate through this pandemic.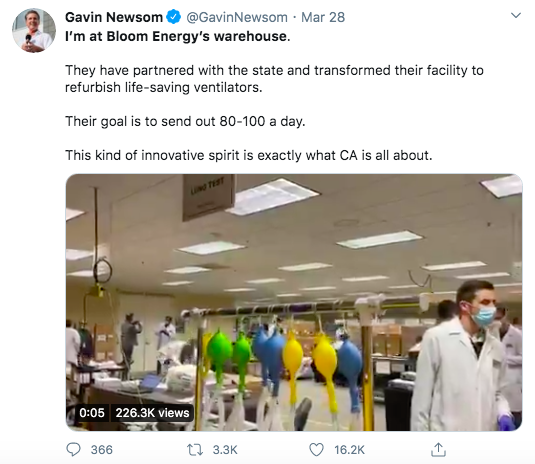 We are encouraged by these innovators and we are reminded of some of our incredible USD and Fowler GSIC alumni that are rising to the challenge. Some of these ventures were already well suited to meet the needs of this pandemic. Take for example Darroch Medical Solutions, Inc., engineers from 2017 who invented a Bluetooth mobile platform for nurses and doctors to increase efficiency and accuracy of patients under their care.
Or Austin Hirsh and The 2050 Smoothie company, and one of the winners of the 2019 Folwer GSIC, which provides shelf-stable, sustainable, natural smoothie packets for increased nutrition. Austin's 60-second elevator pitch was highlighted at the recent virtual San Diego Angel Conference where 200+ investors were watching.
And current engineering students and USD Finalists among the 2020 Fowler GSIC cohort, Charles Bullard, Matteo Hernandez and Natalia Ohanesian, founders of LyfBox, have a first responder medical unit that "accordions out" from a storage container. There is more than one way to make a difference and to address the needs presented in this current crisis.
We can and must innovate. As students transition to online learning and as we transition to deliver our programming in a virtual setting, we will continue to adapt and be flexible. One thing we know for certain, we will get through this and innovations will help us rise to the occasion.
Want to see more USD social innovators in action? RSVP now for the Fowler Global Social Innovation Challenge USD Finals on April 29 at 5 p.m.