How My Internship Restored My Faith in Humanity
begin quote

As someone who has always wanted to work with refugees and asylees, I was thrilled to be working in the immigration department where I would be helping individuals apply for citizenship in the United States.
The following post was written by MA in Peace and Justice student Kelsey Genesi.
First, it was the coronavirus. Next, it was the murder of George Floyd and subsequent protests demanding racial justice. Then, it was the reminder that Syria and Yemen are suffering two of the worst humanitarian crises on top of the effects of the pandemic. Now, it is the devastating explosion in Beirut, Lebanon. It's been a hard year. A lot has happened and my faith in humanity has been tested. As a student of peace, it was hard to feel at peace myself. I was so overwhelmed by the state of our world that navigating an internship amidst the chaos seemed unimaginable. However, change is needed now more than ever before, and my internship has been a beautiful reminder that good people exist and change is possible.
I entered the Kroc School knowing that my main goal was to acquire the necessary skills and experience to have a positive impact on people's lives. As the coronavirus surged across the world, I was informed that I had secured an internship with an organization I have longed to work with – the International Rescue Committee or IRC. I was both extremely excited and grateful to have the opportunity to work as an immigration intern for such an impactful and crucial organization.
As someone who has always wanted to work with refugees and asylees, I was thrilled to be working in the immigration department where I would be helping individuals apply for citizenship in the United States. Many of the people I have the privilege of helping on this journey have experienced unimaginable hardships. I am now able to utilize many of the skills I learned from my first year at the Kroc School to actively help these individuals seek a better, safer, and more abundant life.
As a in immigration intern I am tasked with assisting the legal representatives within the immigration department as they help individuals apply for various applications that will allow them the opportunity to remain in the United States. From speaking with clients directly to prep them for their citizenship interviews, compiling evidence to support client's cases, creating templates of legal documents such as affidavits of marriage and birth to assist clients, monitoring the status of cases via the United States Citizenship and Immigration Services (USCIS) website, writing letters directly to USCIS advocating on behalf of clients, and conducting research projects in order to submit a letter to USCIS that proves a client faces a well found fear of persecution if they are to be deported – I have done it all and more.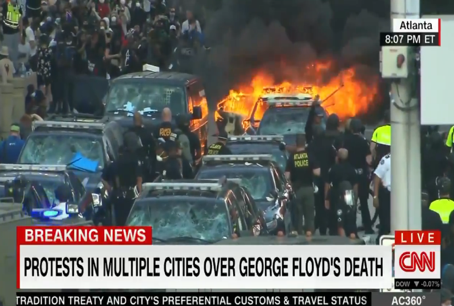 Despite the overwhelming and at times disheartening events that have unfolded this year, I have had countless opportunities to change people's lives for the better. I have quite literally had someone's life in my hands as I researched and wrote of a women's fearful deportation to Mexico given the alarming rate of femicide in her home state hoping the USCIS would agree and grant her request to stay in the United States.
The recent events including the COVID-19 pandemic, the surges of racial injustice across the country, the increasing crises in Syria and Yemen, and the devastating explosion in Lebanon have shaken my faith in humanity, but this internship has restored much the faith I had lost. I am both honored and privileged to have the opportunity to work with IRC – an organization with a mission to help individuals rebuild their lives after conflict, disaster, and violence have struck and even though remote, I have been a part of that. This internship has been a much-needed reminder that even in the face of adversity, pain, and oppression, good people are out there and willing to help.
As a student of peace and justice this internship has allowed me the opportunity to help establish peace in the lives of others and be a voice for justice on a national level as IRC routinely fights for the lives and safety of human beings against increasing anti-immigrant policies in the United States. Despite the disillusionment of today's world, being a part of IRC's mission has once again allowed me to feel at peace with myself which is the greatest catalyst for change after all.
Interested in learning about our internship program or about the Kroc School's MA in Peace and Justice? Learn more here.