Help Make a Kroc School Education Possible on #ToreroTuesday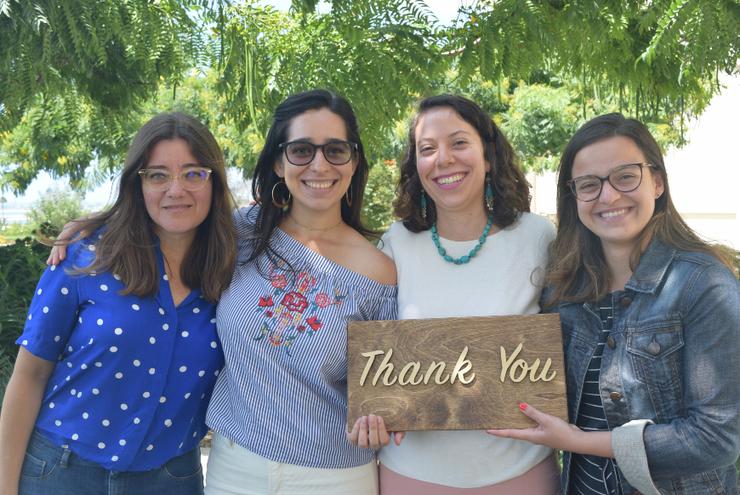 begin quote

What could be more meaningful than your legacy being a contribution to a more peaceful world?
Torero Tuesday, USD's day of giving, is a day to come together and support current students by making a gift to USD. This year, Torero Tuesday is on October 15 and the Kroc School is focusing our efforts on raising funds for student scholarships! Save the date and join us by making a gift on this day.
The Joan B. Kroc School of Peace Studies (Kroc School) is a global hub for peacebuilding and social innovation. Change requires diverse insights and should not be limited by financial constraints. With that in mind, we provide opportunities for students from around the world to gain the financial support they need to develop essential knowledge, skills and experience for a successful peacebuilding career.
The Kroc School has tripled our number of programs and students over the last few years. Join us in our efforts to keep pace with applicants who have a dream of attending. With your support, we can double the impact! Sharon Payne, a Kroc School advisory board member, will match the first $5,000 raised!
Justine Darling (MA) '11, Andrea Garcia - current MAPJ student, and Christian Andreu-von Euw
When asked why is receiving scholarship assistance important to you, current MAPJ student, Veronica Musa, responded, "I am extremely grateful for my donors' commitment to diversity and their understanding of the potential impact and multiplier effect of peace education. What could be more meaningful than your legacy being a contribution to a more peaceful world? I am humbled by the opportunity to honor and carry this legacy."
Scholarships are essential for enabling students to become professionals of peace. By donating to the Torero Tuesday Scholarship on or before #ToreroTuesday (October 15), you are giving future peacemakers and social innovators access to the tool kit they need to learn, grow, and create positive change.
Help us this October in our path to raise $10,000. Your donation will directly support students of peace, justice, and innovation. Peace can't wait, neither should you - feel free to make your gift today.