Dean's Message: Peace in Our Cities
begin quote

I believe it is imperative that a School of Peace contributes to understanding the multi-factor challenges faced by urban communities.
The following post was contributed by Patricia Márquez, Dean of the Joan B. Kroc School of Peace Studies.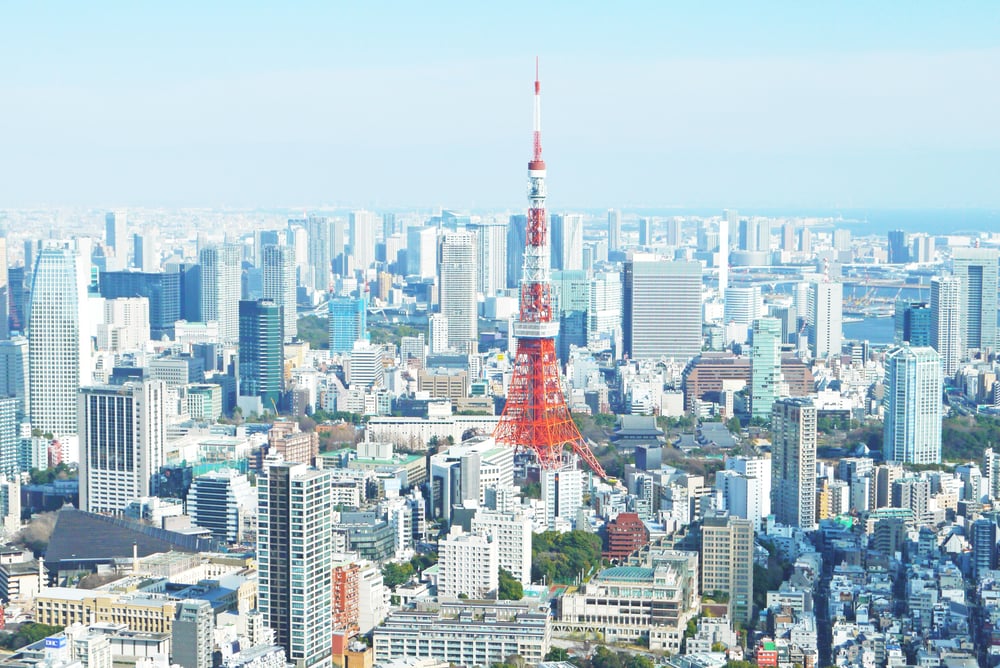 Tokyo, Japan, is a megacity with a population of over 38 million inhabitants.

Life in the future will be predominantly urban. City life is our collective destiny. Today, slightly more than half of the world's population is living in urban areas. By 2050 the expectation is that that number will grow to 70%. So how are we going to live together in growing, densely populated cities?
Megacities, as defined by metro area populations over 10 million, are already all over the planet. Wikipedia lists 47 cities as megacities. Australia and Antarctica are the only continents without a megacity, and Asian cities dominate the list. China alone has 14 cities with populations over 10 million people. Metro Shanghai has 37 million people. Tokyo has approximately 38 million people. Guangzhou has 25 million people. Outside of Asia, Mexico City and Lagos, Nigeria have 21 million people each. American cities are small by comparison. Only New York and Los Angeles even make the Wikipedia list.
Life here in San Diego is mostly peaceful and safe. We generally do not live overwhelmed by fear of being the latest victim of crime. We are not looking constantly over our shoulders to assess imminent threats. But our good fortune should not blind us to the challenges of violence, whether in San Diego or around the world.
I believe it is imperative that a School of Peace contributes to understanding the multi-factor challenges faced by urban communities. Obviously, different cities have varying capacity to manage the complexity of urban issues from infrastructure to the impact of climate change to general public safety.
Kroc School Associate Professor Topher McDougal writes about this in his book entitled "The Political Economy of Rural-Urban Conflict." He says, "Across much of the developing world, urban growth has outstripped municipal governments' ability to furnish public services. Informal settlements have burgeoned to the point where today nearly 1 in 3 urban residents live in slums. Large tracts of numerous cities are characterized by informal, gang-administered, or 'hybrid' governance. Urban criminal networks have gone global, advancing and profiting from illicit transnational trades in drugs, arms, humans, counterfeit goods, and data." He further reminds us, "even rich-world cities are hubs of violence: for example, at 39.5 homicides per 100,000, New Orleans boasted a higher violent death rate in 2017 than Somalia's 38.4 battle deaths per 100,000."
It is important that the Kroc School goes beyond just identifying problems and analyzing root causes. We are working to shape and implement solutions, particularly those that exacerbate violence. We are also establishing new ways to share these ideas fast. With this in mind, the Kroc School, in partnership with the San Diego Union-Tribune, is launching "Unexpected Solutions," a speaker series featuring the most innovative changemakers. The inaugural speaker will be Thomas Abt, a pioneer of "smart-on-crime strategies" as a path to bring peace to the streets of American cities.
This year, the Kroc IPJ's Impact:Peace Initiative, led by Rachel Locke, continues to work with +Peace on the "Peace In Our Cities Campaign." The goal is to mobilize everyone to halve violence by 2030. The initiative brings together people from cities in countries such as Mexico, Jordan, Nigeria and the United States to share the ways in which drastic reduction of violence has been achieved. It involves people from places previously considered crime capitals of the world such as Cali, Colombia. Impact:Peace focuses on identifying and expanding our knowledge of where violence concentrates, the primary risk factors for increased violence and innovations around what positive change is possible. As Locke says, "it's urgent for us to invest seriously in city-based peacebuilding and violence reduction efforts."
Our future is urban. Cities will continue to grow. We all share our collective future — for better or worse. We are ready and moving forward!