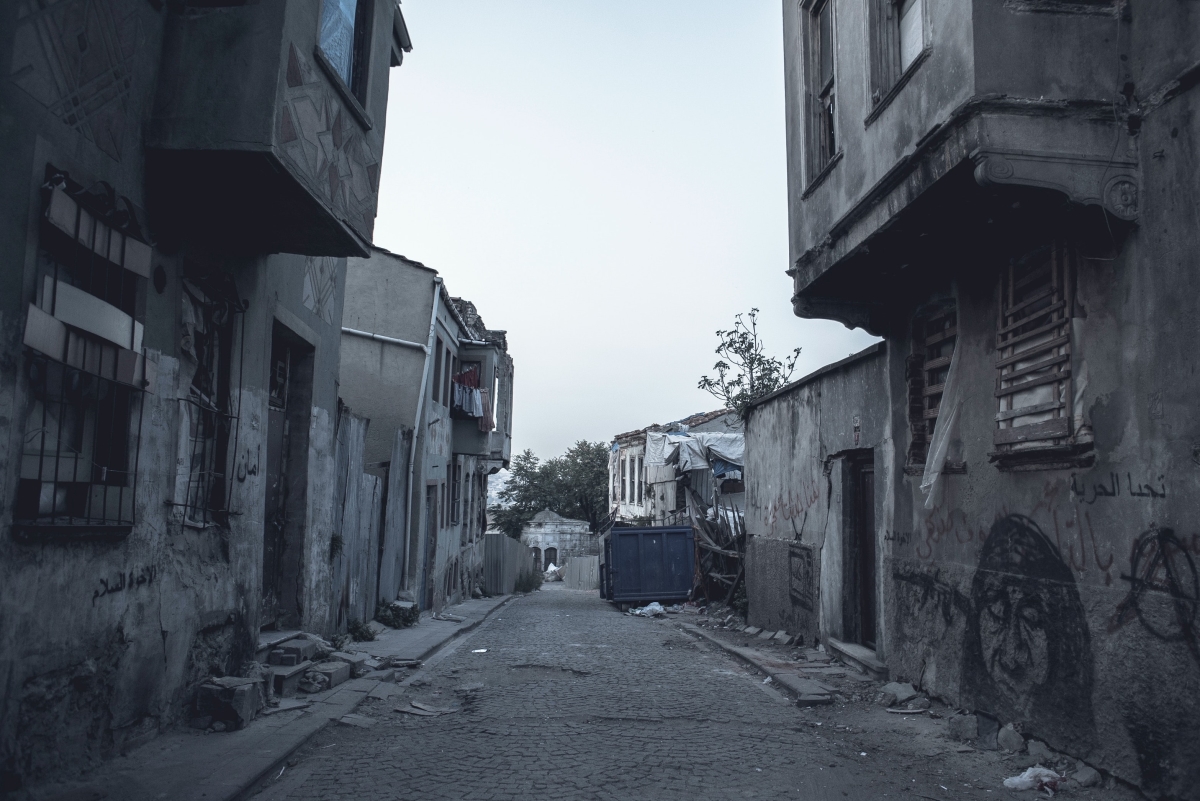 The following piece is authored by Julia Canney, Policy and Communications Associate at Impact:Peace, PiOC Co-Facilitator
Peace in Our Cities is an initiative co-facilitated by Pathfinders for Peaceful, Just and Inclusive Societies, Impact:Peace, and +Peace, launched in September 2019. It gathers 18 cities and more than two dozen partner organizations. It acts as a platform to: 1) amplify knowledge of the scale of the urban violence problem and the promise of evidence-based solutions to save lives and heal communities, 2) support city leaders and partner organizations in efforts to reduce the most serious forms of violence in their cities, and 3) advance innovative and evidence-based policies for violence prevention and reduction in an urban context.
Peace in Our Cities co-facilitator Impact:Peace is currently undertaking research examining the impact of COVID-19 on areas of violence in cities around the world. The six-part research agenda, conducted as part of the FCDO-funded project, 'Peace in Our Cities in a Time of Pandemic,' will be accompanied by this blog series in an effort to distribute experiences, best-practices, knowledge, and the most pressing questions faced by Peace in Our Cities members.
Interested in joining Peace in Our Cities? Get in touch by emailing team@peaceinourcities.org and share your insights and questions on social media by following #PeaceInOurCities on Twitter.
At the onset of the COVID-19 pandemic and its associated lockdowns across the globe, governments were forced to change and adapt their safety and security programs in a changing environment. Unsurprisingly, governments were not the only entities that adjusted their techniques and strategies.
Organized criminal groups (OCGs) throughout the world bounced back in different ways after experiencing early shutdowns of activity due to the pandemic. In many cities, such as Rio de Janeiro and cities across Mexico, OCGs were the groups enforcing lockdown measures and providing food to populations, undermining the local governments, and reinforcing their hold over local communities. OCG activity across the globe increased, including drug trafficking and human trafficking. Homicide rates, which initially went down in many cities and countries where data is available, returned to pre-pandemic levels once lockdown restrictions were lifted—and in some countries where there was no initial reduction, homicide rates remained the same or increased.
What are the repercussions of shifting organized criminal activity in the wake of the COVID-19 pandemic? During a March webinar, Peace in Our Cities members discussed how city governments can address these new challenges posed by the pandemic, as well as the longstanding struggle against OCGs for legitimacy and trust of local communities. Informed by the evidence brief, Competing for Governance and Legitimacy with Organized Criminal Groups in the time of COVID-19, by Carlos Munoz Burgos, members examined the medium to long-term consequences of OCGs' actions on local governments' legitimacy and discussed the immediate actions that can be taken at the local level to strengthen city governments against these groups.
The brief outlines how the pandemic has exposed weaknesses at all levels of governments to provide effective governance, which allows OCGs to quickly step in in many cities, fill the void left by government failure, and re-establish their dominance through the provision of goods and services. The social and economic implications of increased and innovative OCG activity mean that governments will have to rethink their prevention and engagement strategies around OCGs in order to maintain security and stability. This is particularly important in marginalized communities, where state neglect pre-pandemic allowed for increased social, economic, and criminal problems to fester.
During the Peace in Our Cities exchange, Munoz Burgos laid out the immediate actions that local governments must take to strengthen capacities at the local level, which can have positive outcomes at the national and international fight against OCGs, as well as best practices to enable law enforcement and social service providers to ensure that responses to OCGs do not cause further social insecurity in communities hit hardest by violence and the COVID-19 pandemic.
These recommendations include:
Start building social capital at the community level immediately

Provide economic relief packages for businesses and people

Empower communities and civil society, and strengthen local governments to fight COVID-19-related corruption

Generate awareness about fraudulent COVID-19 medical products, and engage in multiagency and international cooperation to stop the trafficking of medical supplies
Cities in different global contexts have already taken major steps towards reducing OCG legitimacy through these steps, as evidenced by measures taken in cities ranging from Quito, Ecuador to Milan, Italy to Nairobi, Kenya. In Quito in August 2020, the municipal government provided 703 free Wi-Fi hotspots to support students with tele-education, particularly in marginalized communities. In Milan, the city created a mutual aid fund to help those most in need due to the COVID-19 pandemic and to support the recovery of city activities, which could prevent communities from turning to OCGs or other avenues to get financial assistance. In Nairobi and Los Angeles, California, both city officials and social service providers have worked earnestly to counter misinformation about COVID-19 that has permeated throughout cities.
During the March webinar, Peace in Our Cities members responded enthusiastically to the brief and engaged in discussion around their own city contexts. Respondents from civil society partners in Cali, Colombia shared how the pandemic has shifted OCG activity across the country, and emphasized how pre-existing community relationships, "hot spot" policing methods, and a shift to social media have been critical to de-legitimizing local organized criminal groups. Many of the efforts in Cali require pre-existing social capital at the community level, which partners highlighted as necessary to the work that community violence interrupters had to carry out through the pandemic lockdowns.
Local government and community organizations came together in Cali to provide immediate assistance with food supplies, which was public and available to everyone regardless of area—this removed the possibility in some communities that OCGs would be able to gain legitimacy through providing services. Food insecurity, which was examined by Peace in Our Cities members during previous webinars, has played a huge role in Cali, where violence interrupters realized that youth who were carrying out robberies and violence were doing so because they had no food source and were starving. Engagement with youth has proved critical in Cali and cities across the world, where the pandemic has exacerbated risk factors for youth to be recruited into OCGs.
In addition to current developments, PiOC members are looking towards the future—examining how the COVID-19 pandemic will have lasting effects on OCG activity and government responses to violence, and how we can take steps now to ensure that OCG legitimacy is further weakened. PiOC member UNIDIR raised the critical issue of firearm availability throughout cities experiencing an uptick in OCG activity, and other city members agreed that programs and measures need to be taken to help reduce firearm distribution across cities, as seen in some conditional cash transfer programs in Brazil.
As we pass the one-year anniversary of lockdown for many countries, the vaccine rollout across cities will be a critical juncture for municipal governments to ensure security and equitable access to distribution centers, and to reinforce their legitimacy to local communities. PiOC partners working in Rio and across Brazil highlighted how drug traffickers have jumped the line for vaccines, and global worries that corruption will hamper distribution to marginalized communities that need the vaccine the most.
The effects of the COVID-19 pandemic will continue to grow and change over the next year and beyond, and the threats imposed by organized criminal groups will not disappear. As we work towards the goal of halving urban violence by 2030, the legitimacy and capabilities of municipal governments are critical to de-platforming OCGs and the violence that they perpetuate. To meet this challenge, cities must invest in local solutions that work to counter current and future criminal activity, and engage deeply around what is needed for long-term violence prevention efforts.